Why Airzey?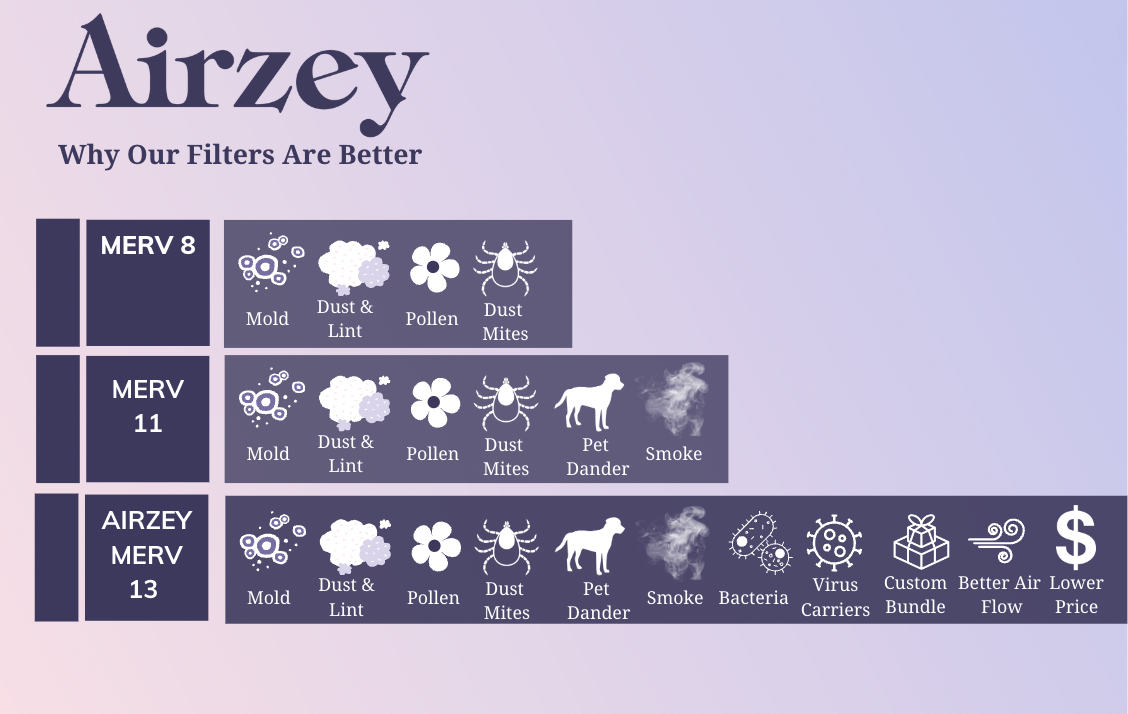 Our filters are superior than others on the market because they
filter more pollutants and allergens while maintaining good air flow.

You can customize a bundle unique to your home and all of our filters are proudly made in the USA.
Improve Your Air. Improve Your Life.
Our filters are for people serious about their wellbeing and want to improve their health and prevent the long term impacts of breathing polluted air.